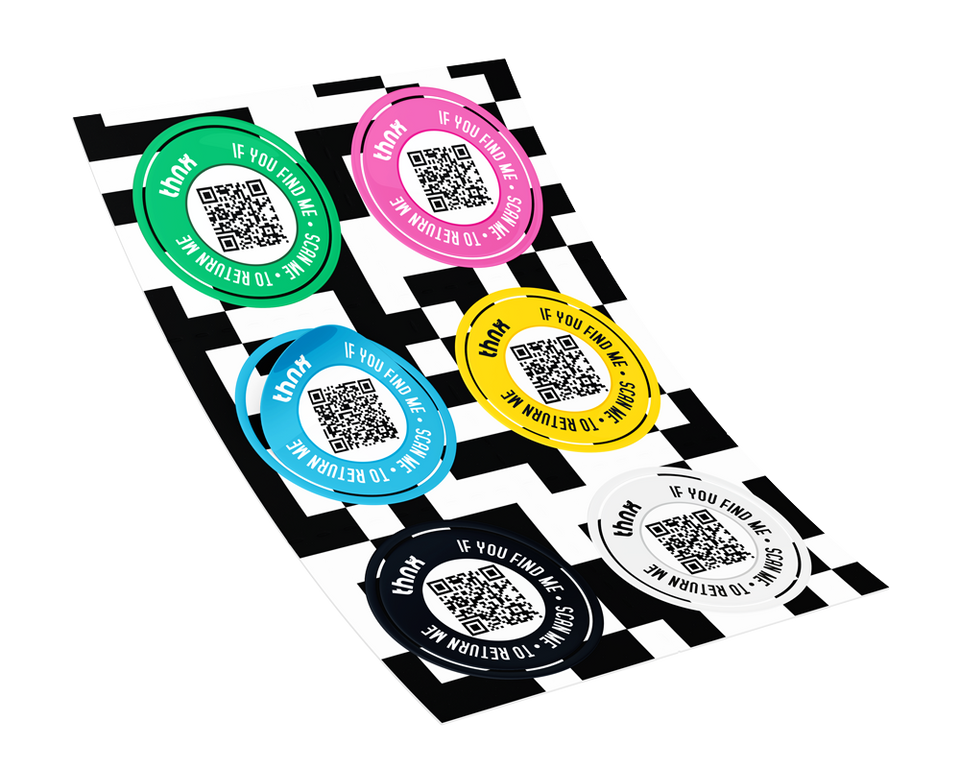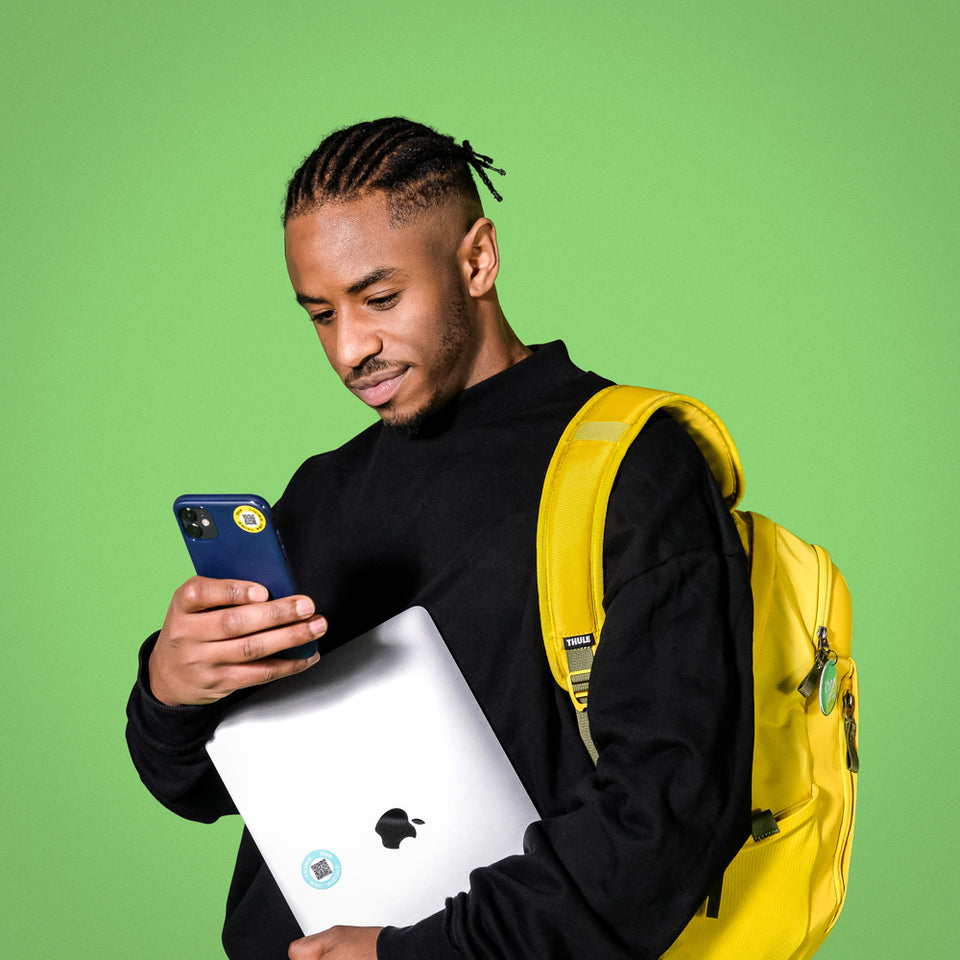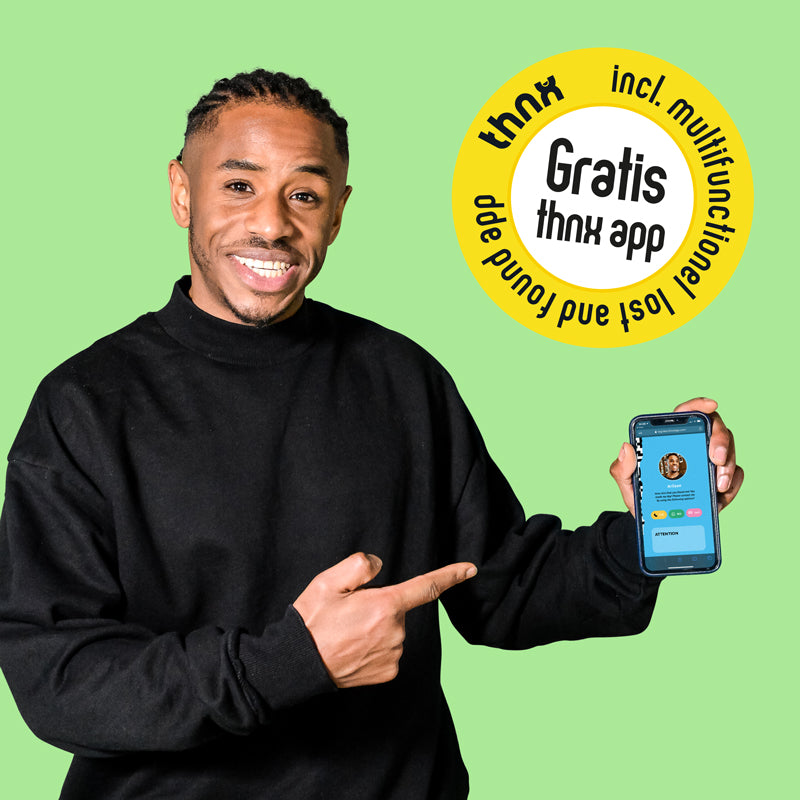 thnx sticker sheet
It happens to all of us that you lose something valuable. How do you get it back?
With the new thnx tags stickers! These work without battery and therefore always. The user scans the QR-code and can contact you directly.
The free app also notifies you of where the sticker has been scanned. The finder can scan the QR code on the sticker with any smartphone and therefore does not need to have the thnx app installed.
The stickers from thnx can be applied to all your valuables, such as your smartphone, laptop, hard drive, camera or drone.
Benefits of thnx tags stickers:
✓ Direct contact with the finder
✓ Respects your privacy
✓ No hassle with pen and paper
✓ Works without battery
✓ Update your data anytime, anywhere in the free app
✓ Travels with you
✓ You're not tied down to anything
✓ Tag & trace*
You will receive 6 thnx stickers for all your valuable possessions! 
Tags that just always work
Your privacy is always 200% guaranteed
Dimensions of the tags
There are more and more systems based on GPS or Bluetooth. But they only tell you where your lost stuff is. They don't help you get your stuff back. 
An honest finder can't use it and a dishonest finder will disable or remove the tracker in no time. On top of that: thnx tags always work because there are no batteries in them!
What appears when someone scans your Thnx tag is entirely up to you. And you can change it at any time. You can include your name and address, phone number or email address. 
You get to see where the finder is, but no one can see where you are.
thnx tag S - 28 mm
thnx tag M - 34 mm
thnx tag L - 50 mm
sticker - 28 mm
button - 35 mm
bracelet - ±2 - 8 years - Ø 45 mm