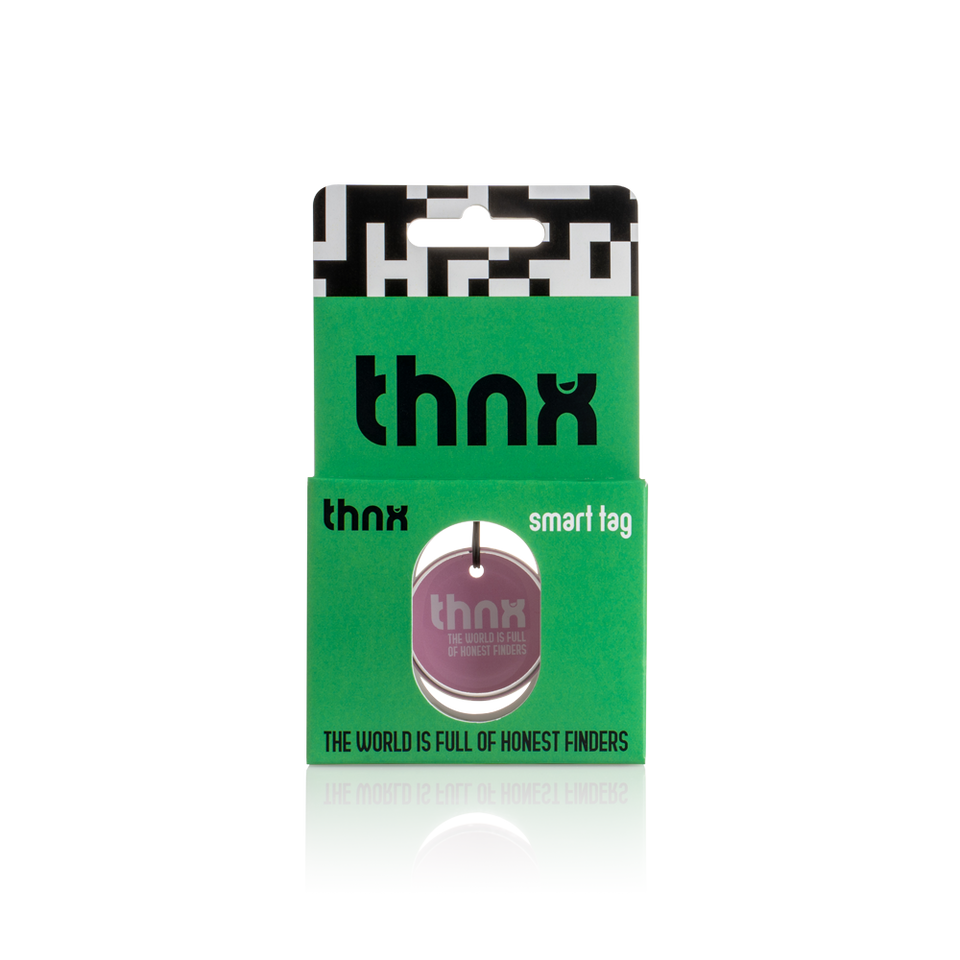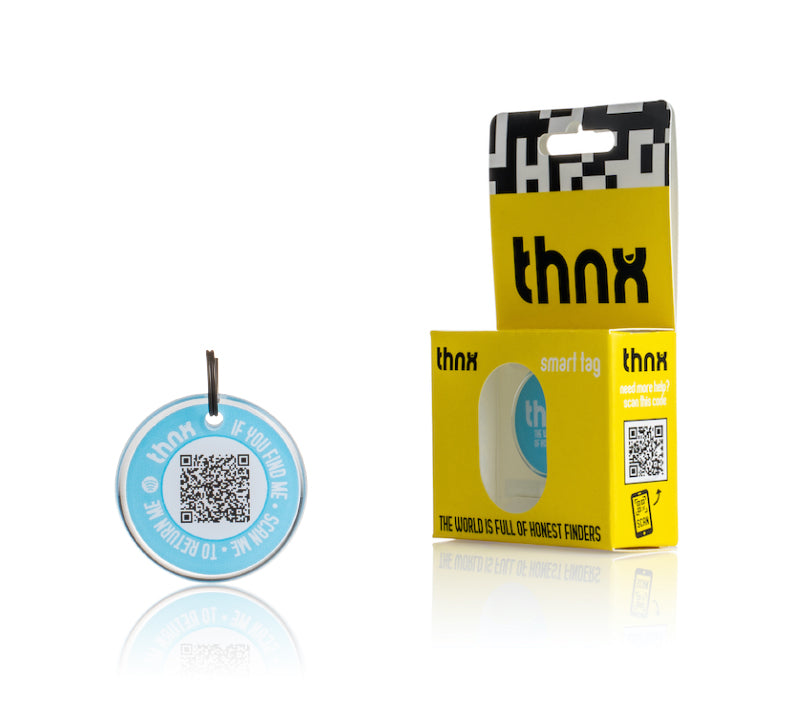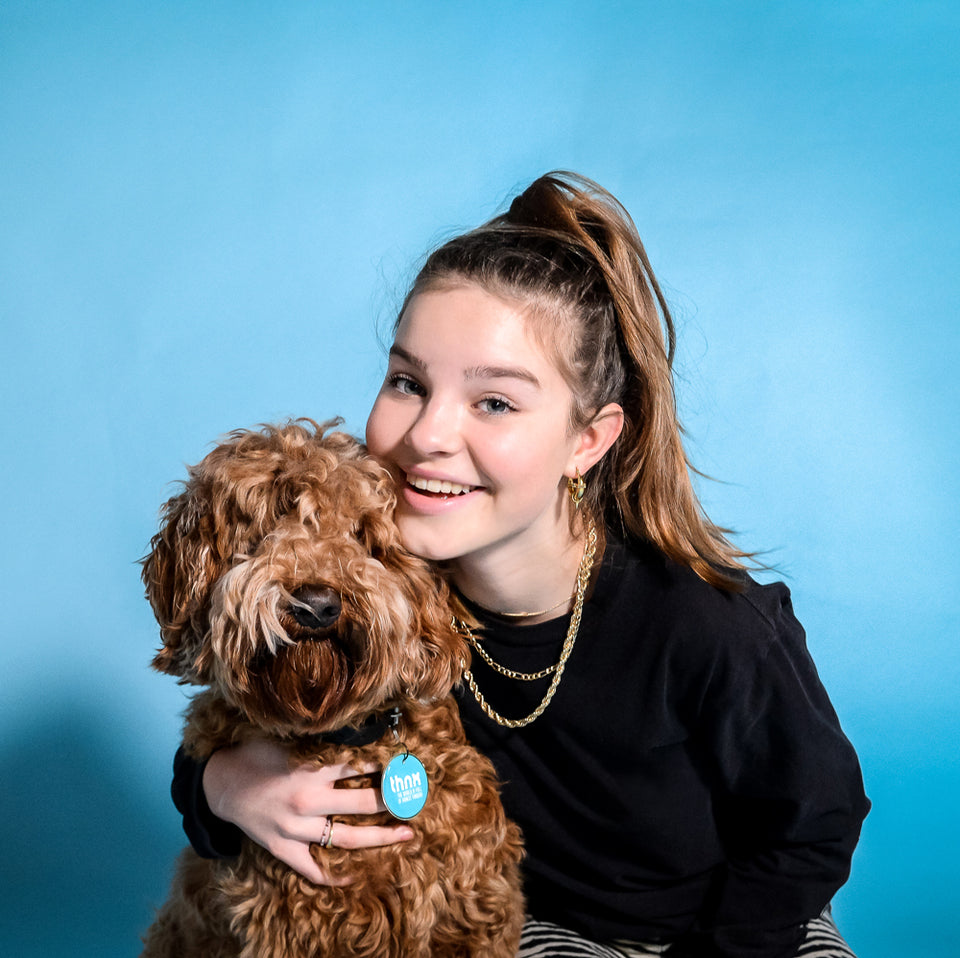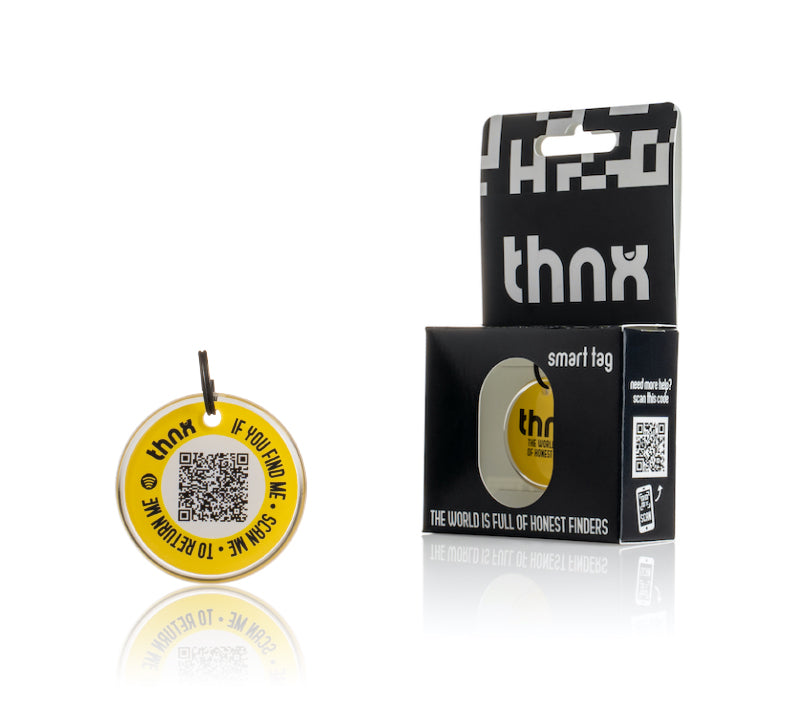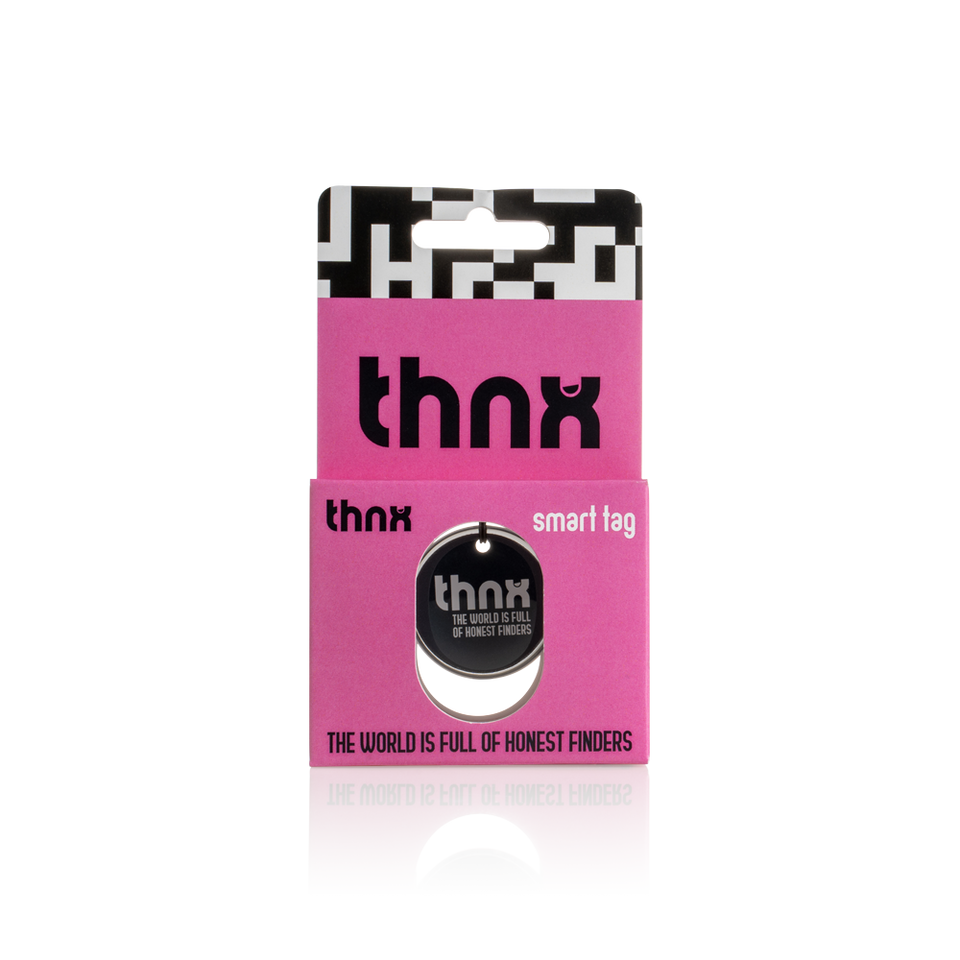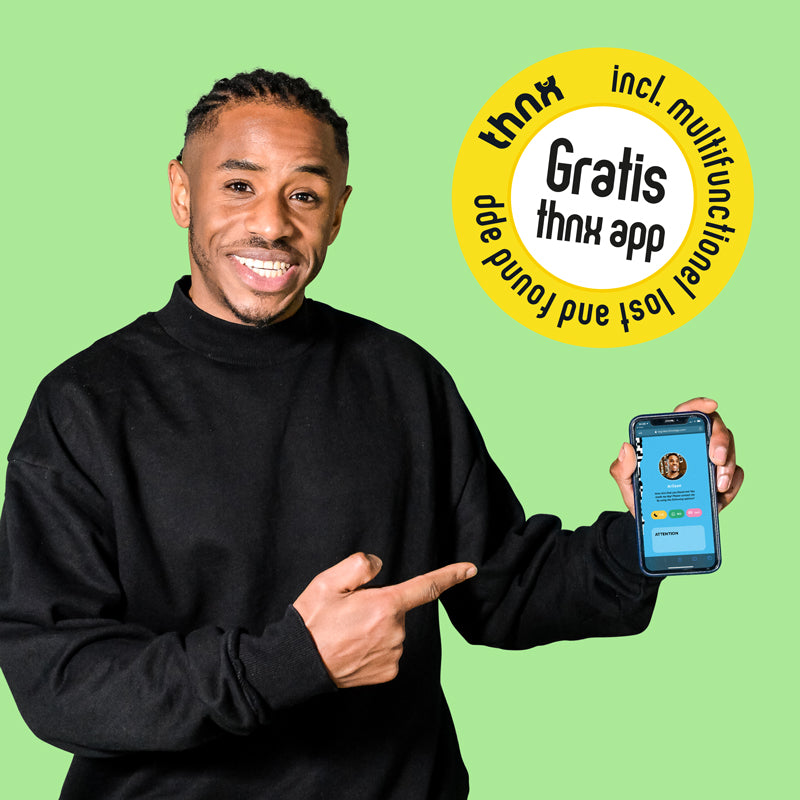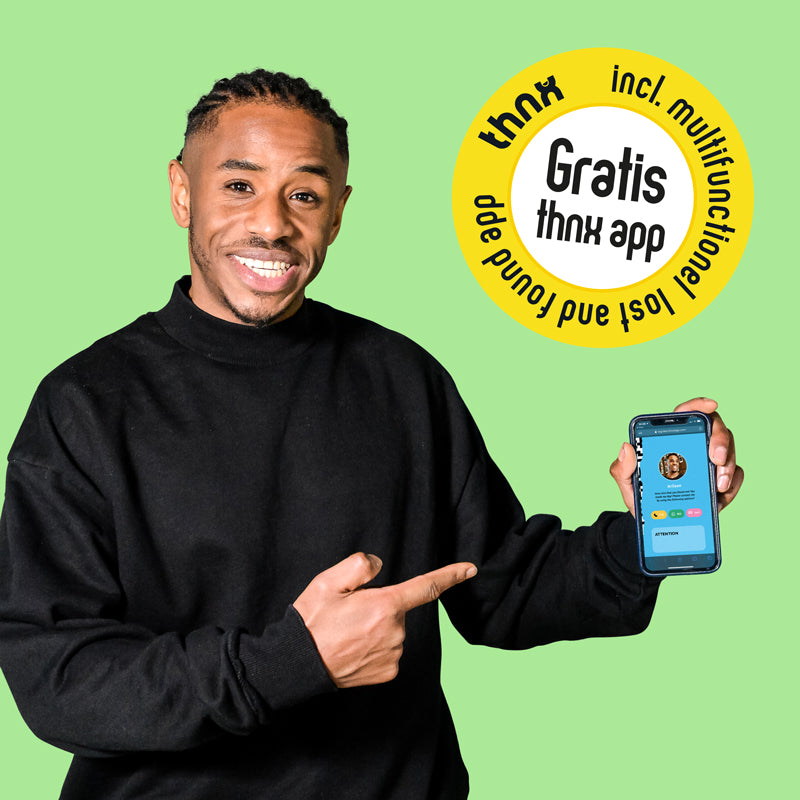 thnx pet tag M
Does your faithful companion ever run away or are you afraid to lose him, do not wait any longer and attach a thnx tag tomorrow. Then the chance of getting your four-legged friend back quickly and easily through our unique lost & found solution will increase many times over.
It is true: many animals are chipped! This always requires a veterinarian or animal ambulance. With a thnx tag everyone can find your dog and you. 
Buy our thnx cap tag M if you don't want to lose your boyfriend.
Benefits of our thnx tags:

✓ Direct contact with finder
✓ Privacy is 100% guaranteed
✓ Free user-friendly app
✓ No bluetooth or battery, always works
✓ Data can be easily adjusted
✓ Reminder for flea, worm, vaccinations 
Choose your favorite color and order 'em today! 
PS Did you know that in the Netherlands alone there are 78...000 pets? 

Tags that just always work
Your privacy is always 200% guaranteed
Dimensions of the tags
There are more and more systems based on GPS or Bluetooth. But they only tell you where your lost stuff is. They don't help you get your stuff back. 
An honest finder can't use it and a dishonest finder will disable or remove the tracker in no time. On top of that: thnx tags always work because there are no batteries in them!
What appears when someone scans your Thnx tag is entirely up to you. And you can change it at any time. You can include your name and address, phone number or email address. 
You get to see where the finder is, but no one can see where you are.
thnx tag S - 28 mm
thnx tag M - 34 mm
thnx tag L - 50 mm
sticker - 28 mm
button - 35 mm
bracelet - ±2 - 8 years - Ø 45 mm